Planters II 10 Lb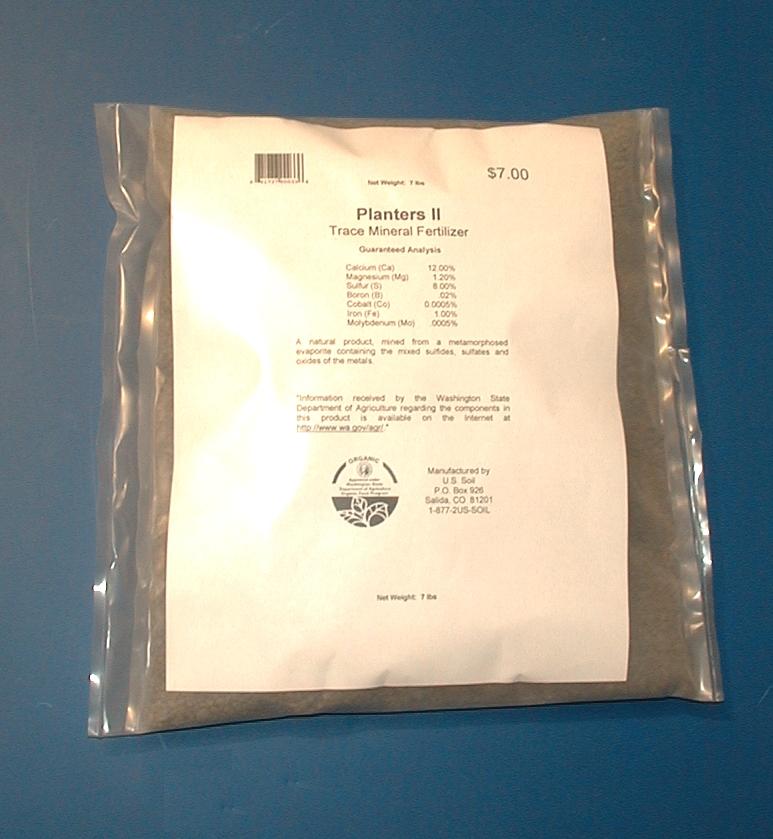 Apply to lawns, vegetable gardens, rose bushes and all flower gardens, fruit trees, shade trees, etc., planter boxes and all potted plants.
Contains all the minerals plants needed to treat 160 Veggie Garden Plants at 4 tsp each.
Water soluble in soil regardless of soil pH.
Is good for microbe life in the soils as well as your plants.
Is picked up by BioVam's Mycorrhiza and brought into your plant root system.
Software: ClickCartPro, Copyright 1999-2018 Kryptronic, Inc. Exec Time: 0.10847 Seconds Memory Usage: 4.757401 Megabytes