T&J Enterprises
Since 1998
AFFORDABLE ORGANIC GARDENING SUPPLIES

Phone: (509)327-7670 (888)769-3878


Site Navigation Menu
Roses at Mount Saint Michael
Spokane Washington
The soils in this garden are a poor alkaline clay. They were ready to dig up their Roses, bring in new soil and plant new roses. This is a beautiful location, but many plants simply do not get 6 hours or more of sun light per day, so the Roses have struggled to live. After treating the Roses with BioVam Mycorrhiza and Biosol Forte 7-2-1 fertilizer, and adding Lime, Gypsum and Planters II for minerals along with Soft Rock Phosphate, these plants are blooming, are disease free, and are showing excellent growth.
---- about Mount Saint Michael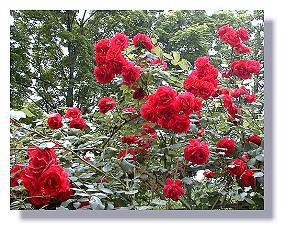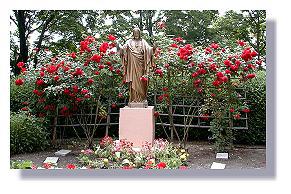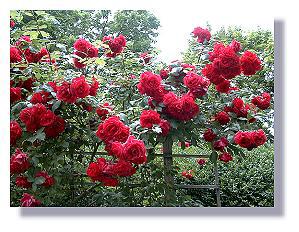 The Roses above are outside the main entrance. (click on thumb nails to view an enlarged picture.)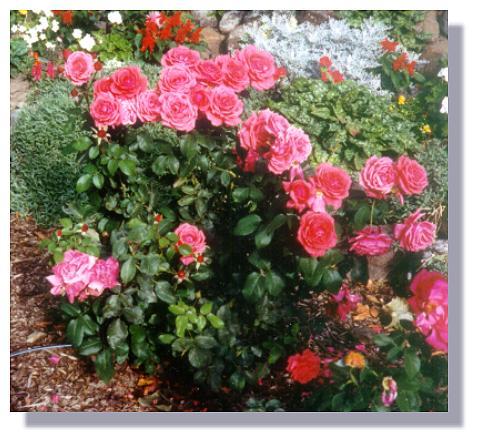 I wanted to share with you the astounding results we got after two years application of Biosol Forte 7-2-1, and an application of BioVam Mycorrhiza. This rose was a little spindly thing a few years ago. Before we used BioVam and Biosol Forte 7-2-1, all of those bushes only produced a few roses a year, even though they were all new. They had mold on them, and the leaves were eaten by insects. A far cry from this big bush and its shiny leaves.
---- Amy Baldi,
Our Lady of Lourdes Grotto Garden, Spokane, WA
Despite lots of Shade, BioVam grown Roses are doing well!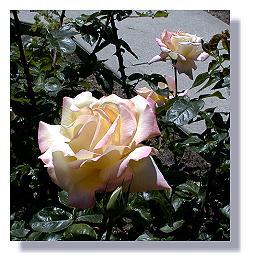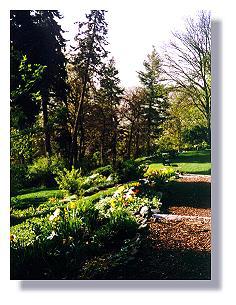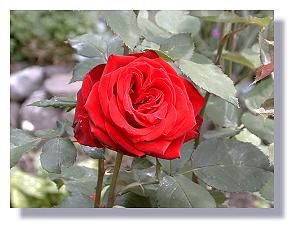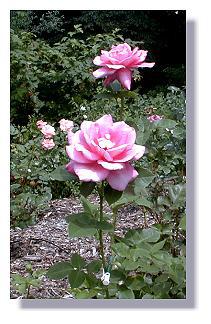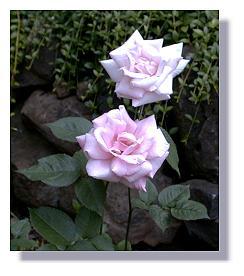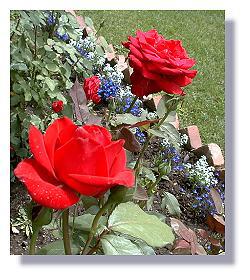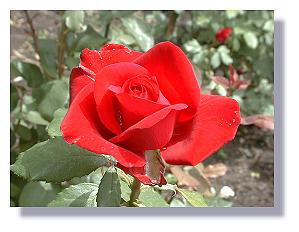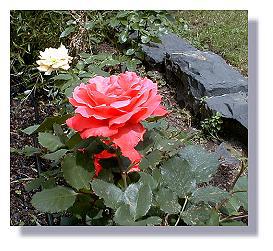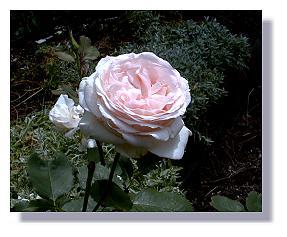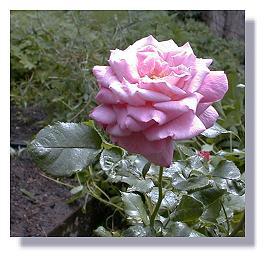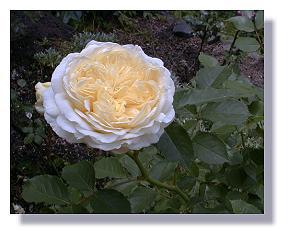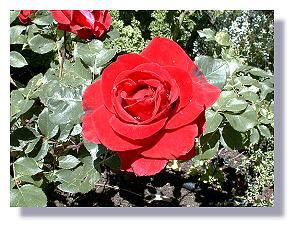 On all Roses treated with BioVam Mycorrhiza, we recommend the following materials be applied a minimum of once per year: 4 cups potting soil, 1 cup biosol forte 7-2-1, 1/4 cup of Lime, 1/4 cup of Gypsum, 1/4 cup of Rock Phosphate, 1/4 cup of Planters II. This customer also mixes a cup of Biosol Forte 7-2-1 fertilizer with 1 gallon of warm water and applies it as a foliar feed every 2-3 weeks.
Product Catalogue

Privacy, Return, Refund Policy

© Copyright 1998 - by T & J Enterprises. ALL RIGHTS RESERVED.