T&J Enterprises
Since 1998
AFFORDABLE ORGANIC GARDENING SUPPLIES
Phone: (509)327-7670 (888)769-6878


Site Navigation Menu
See Our Product Catalogue for all of our Bar Soaps
White Gold mineral soap does what everyone wants bar soap to do, but no other handmade bar soap can accomplish. These bars of soap contain no animal, no petroleum products, and no sodium laurel sulfate. Beneficial organic compounds are utilized in these great performing bar soaps with Aloe Vera and Vitamin E, they have their own unique, fresh scent. White Gold bar soaps fulfill the needs of your bath and body works.
You may be an organic farmer or gardener because of all the other fine organic products we offer on this site. After you are hot and sweaty from working in the field or your garden, treat yourself to a relaxing bath and use our mineral soap to clean your skin and get that overall clean feeling.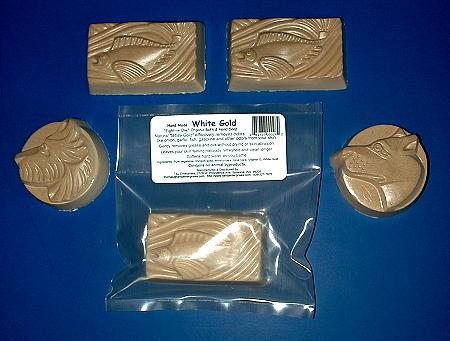 Hand Made
White Gold
Organic Bath & Hand Soap (4oz Bars)
$4.50 + S&H
Order Organic Soap Now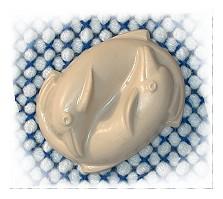 Hand Crafted 4 oz Dolphin White Gold bar soap.
A designer soap look with the cleansing power no other soap can deliver!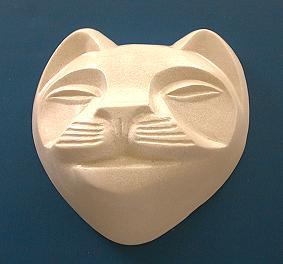 Hand Crafted 4.5 oz Cat Face White Gold bar soap.
Some of our customers own Cats and they would rather have this bar on display, but this chunk of soap can be with you through a lot of baths. Can a cat smile?
Look at these benefits:
Natural White Gold effectively removes odors, stains and toxins from your skin and keeps you fresh longer.
Multi-purpose bar soap:
This mild soap is gentle enough to use as a bath soap on delicate skin, yet performs better than a heavy duty hand soap. Everyone can use this soap. Gentle on your skin and tough on dirt and odors. This is not a "masking deodorant soap"!
Highly effective at removing odors:
With normal lathering, White Gold will totally remove odors from your skin, from onion, garlic, fish, gasoline, body odors and many other sources which are often offensive. Odors are not masked! They are removed!
Perfect for Mechanics:
With normal lathering, will remove grease and oil from mechanic's hands. People who work in dirty grease will like the way White Gold gets the dirt and grease off their skin. With this soap, it doesn't take much time to get squeaky clean at the end of the day, or any time along the way.
Great for your skin:
Will not dry your skin out. Vegetable glycerin, Humectant Moisturizers, Aloe Vera, Vitamin E and White Gold make this soap gentle on your skin. This soap truly gives you that refreshed feeling. Use this soap in the bath or shower before you go to bed at night and the refreshing feeling will help you relax. When you wake up, it's still there in the morning and continues on through the day.
Makes mineral laden Hard Water seem like Soft Water:
If you have hard water, White Gold will make it seem like you are washing in soft water.
Removes stains from material:
If you have tar stains, grass stains, grape juice stains, etc., on clothing, furniture fabric, rugs, etc., then use a damp wash cloth with White Gold to quickly remove the stains.
Product Catalogue

Privacy, Return, Refund Policy

© Copyright 1998 - by T & J Enterprises. ALL RIGHTS RESERVED.