T&J Enterprises
Since 1998
AFFORDABLE ORGANIC GARDENING SUPPLIES

Phone: (509)327-7670 (888)769-3878


Site Navigation Menu
BioVam Grown Bulbs and Flowers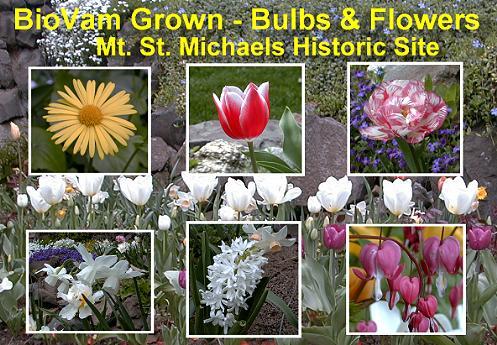 Here's what the chairman of the committee in charge of these gardens says about BioVam mycorrhiza and Biosol fertilizer performance.....
Mr. Thomas Giannou
T & J Enterprises
2328 W. Providence
Spokane, WA 99205
Dear Tom:
"We have used BioVam and Biosol fertilizer on our beautiful rock gardens here at the grotto of Our Lady of Lordes at Mount St. Michael's Scholasticate in Spokane, Washington.
These gardens are mostly in shade, and poor alkaline soil. It is a challenge to grow plants here because of these adverse conditions. BioVam was applied to the roots of all flowers and bulbs planted in the garden.
Many of our garden plants are perennials. In the spring of 1999, we applied Biosol Forte to all the gardens at the rate of 2 cups per 100 square feet. We did not have to fertilize for the rest of the season...and the results were spectacular. The plants grew to gigantic proportions, and bloomed so well. Each perennial was also inoculated with BioVam.
In the annual gardens, we spread the fertilizer at the same rate, and inoculated the plants with BioVam also. The annuals grew to almost double the size of the annuals the previous year. We also noticed that they were disease resistant and we did not have to use any pesticide sprays this year.
Biosol Forte strengthens the plants by providing organic nutrients which build the soil. BioVam helped the plants utilize those ingredients.
I found that the cost of this fertilizer was cheaper than previously used chemical fertilizers. I used 7 bags for the whole season. One bag equaled two of the other fertilizers.
Biosol Forte makes a great liquid fertilizer for mid season boosts. We mixed 1 cup per gallon of hot water. We prepared many gallons in advance, and the volunteers applied this liquid to the plants once or twice last season.
We are looking forward to another successful year with your products."
Sincerely,

Amy Baldi, Chairman
Grotto of Our Lady of Lourdes
Mt. St. Michael Scholasticate
Spokane, Washington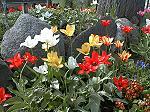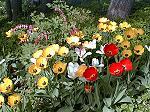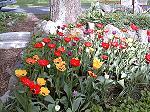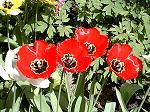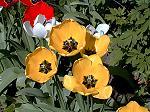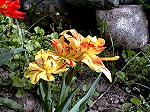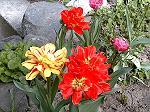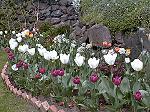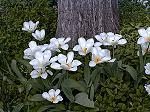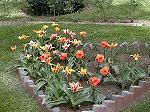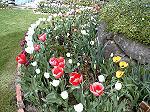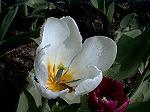 Above and below: The look of BioVam Grown Flowers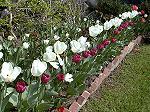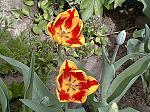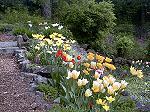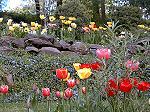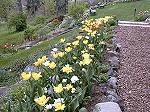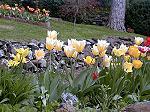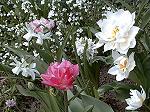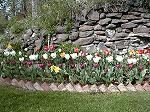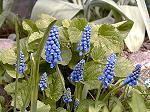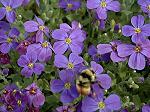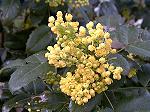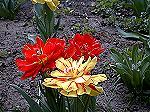 Product Catalogue

Privacy, Return, Refund Policy

© Copyright 1998 - by T & J Enterprises. ALL RIGHTS RESERVED.