T&J Enterprises
Since 1998
AFFORDABLE ORGANIC GARDENING SUPPLIES

Phone: (509)327-7670 (888)769-3878


Site Navigation Menu
"BioVam Grown" Raspberries at an Organic Vineyard
Organically grown Raspberries demonstrate an excellent response in new growth after BioVam Mycorrhiza was applied to their roots. A root rot disease had caused recent losses in their Raspberry grove. The disease was visible in the plants before treatment and the additional growth that has clearly come upon the treated Raspberry plants after the BioVam Mycorrhiza application shows promise of reversing the effects of the root disease.
Also see BioVam Treated Chardonnay Grapes
Click on pictures to enlarge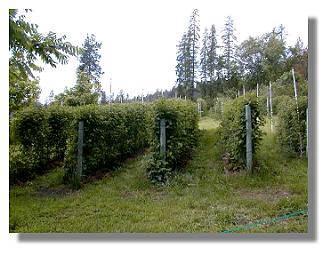 The picture above, taken June 9, 1999 shows untreated Raspberry plants. All of this lower patch was treated and three rows of the upper patch beyond were treated with BioVam Mycorrhiza. A root rot is present in these plants and has forced the removal of several diseased plants. We expect to see the effects of the Mycorrhiza help alleviate this disease.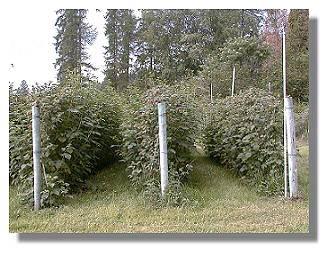 The picture above was taken July 18, 1999 and are three rows that were not treated with BioVam Mycorrhiza.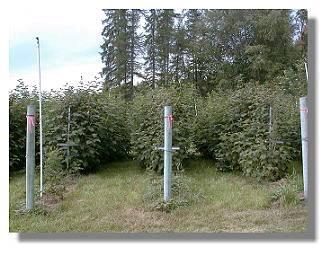 The picture above was taken July 18, 1999 and is three rows that were treated with BioVam Mycorrhiza. These plants are greener and have a lot more growth in the new shoots. We were surprised to see this amount of growth difference in only about 40 days with these mature plants. The only thing different is BioVam was applied. All watering and fertilization practices remained the same for all the Raspberry plants. This is a good example of how well our methods work in treating mature plants with BioVam Mycorrhiza.
Product Catalogue

Privacy, Return, Refund Policy

© Copyright 1998 - by T & J Enterprises. ALL RIGHTS RESERVED.