T&J Enterprises
Since 1998
AFFORDABLE ORGANIC GARDENING SUPPLIES

Phone: (509)327-7670 (888)769-3878


Site Navigation Menu
Propagation of Chrysanthemum's using BioVam Mycorrhiza
This is an example of using BioVam to propagate bedding plants. Plants develop larger root systems and vigorous top growth in half the time. That can make a significant difference in plant turn over in a nursery operation. Several benefits are achieved when using BioVam Mycorrhiza with your bedding plants: plant losses are reduced, resistance to insects and diseases is increased, cuttings that retain water longer, transplant stress is reduced, and there is a much higher level of plant health and vitality. If you are a nursery owner or manager, contact us for grower prices. To order online via retail prices click on " products" above.
We want to extend a special thank you for the excellent work of Prof. Dr. Bo Kyoon Sohn of the Lab of Soil Science, Department of Landscape Architecture, College of Agriculture, Sunchon National University, South Korea.
Dear Thomas,
We have good results in the Chrysanthemum cuttings that we inoculated with BioVam. We are sending several cuts of photographs of results at 2 and 3 weeks after treatment. As you can see, there are two groups of pictures as follows, the first group is 2 weeks after treatment, the next is 3 weeks after treatment

At present, the rooted cuttings of Chrysanthemum were transplanted in a bed of perlite-based substrate culture.

Dr. Bo Kyoon Sohn
South Korea
(Click on Pictures to enlarge)
The Chrysanthemum's below are two weeks after treating with BioVam.
Treated On the Bottom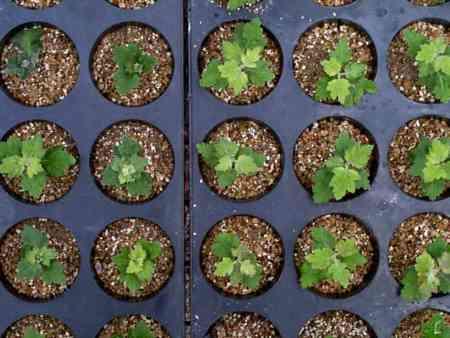 Treated on the Right
The Chrysanthemum's below are three weeks after treating with BioVam.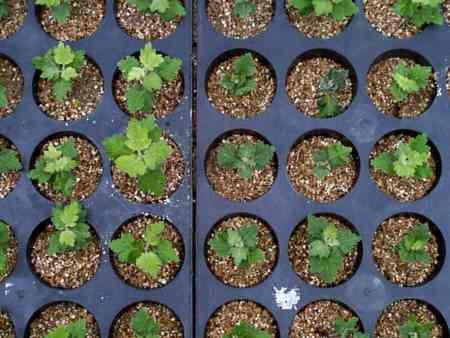 Treated on the Left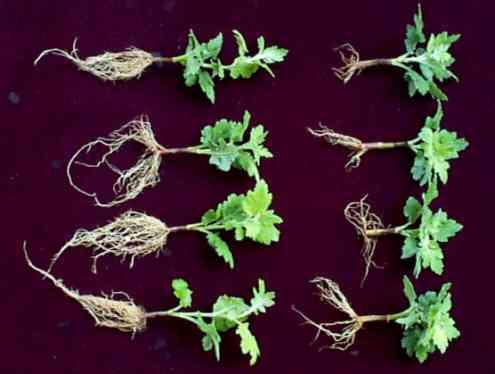 Treated on the Left